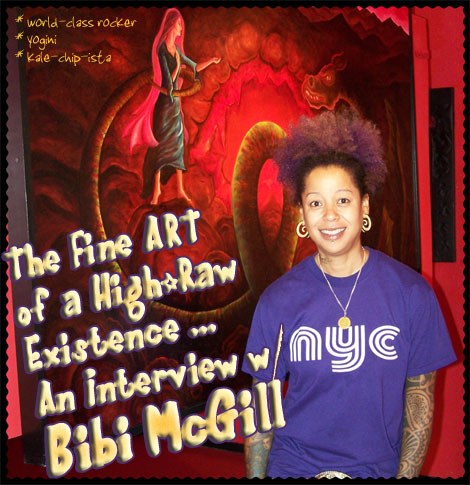 Hi there, Pure Jeevan family! ?Jim here... A few weeks ago, I'd been reading about Bibi McGill, the guitarist and musical director for Beyonce. It was a fascinating piece (linked to below, actually) and, to my complete surprise at the time, touched on her fairly serious interest in raw foods -- and, wouldn't you know, she also lives right here in sunny Portlandia!
Soon, I realized that I'd seen her name around town before -- and Wendi did, too! There are these absolutely addictive kale chips, you see... (We like to get them at our local food co-op from time to time because they're truly something special.) ?But, until recently, we didn't piece it all together -- that one person manages to produce this distinctive brand of raw snacks, teach yoga classes here in Stumptown, AND somehow also tour the entire globe as lead guitarist ?for world-class acts like Beyonce and Pink!
Read more: Bibi McGill -- Guitarist and Musical Director for Beyonce, Kale-Chip Maker, and Yogini --...