To help keep all of you inspired, we ve asked some
remarkable individuals to share their raw food stories with you. Enjoy!

I grew up outside of Baltimore, MD with a mother who has a Master s Degree in Early Childhood development and had a career in teaching Home Economics. I always loved plants and was also encouraged to ?play? in the kitchen. I became interested in food at a young age. I could look and prepare recipes from cookbooks by myself at age 10. I started grocery shopping as a teenager because my parents divorced and my mother worked full-time and suffered various illnesses. Being a teenager in the 1970 s was interesting. During this time I toured the California vineyards with my dad and upon returning home bought a wine making kit and I started helping him make wine. At age 13, I made my own wine in my mom s basement and used to share it with neighborhood friends. During this time I also had some aunts that were experimenting with vegetarian eating. One of my aunts was staying with us and one day looked in our cupboard, found a can of kidney beans, a package of spaghetti and a container of yogurt in the frig. She mixed the beans and yogurt with spices into a sauce and put it over the spaghetti. I was amazed at how easy it seemed. My mom had bought Laurel s Kitchen and The Moosewood cookbooks on my aunt s recommendations and I started making my own vegetarian recipes. Vegetarian eating became a choice just like eating Italian or Mexican food and I made that choice often.
As a child we always had a small garden in the summer. And after my dad left I took over the gardening. I had observed my Grandfather doing garden work often. He had a large one acre garden and we used to see all kinds of vegetables growing there most of my life. We used to pick tomatoes and eat them right off the vine. My uncle s were also in agricultural and food related careers. One of my uncles carried a salt shaker in his pocket and salted his tomato up right there in the garden. We all stood in the garden and ate the vegetables. In my garden, I grew tomatoes and cucumbers and a few other things. Once or twice I even grew a few plants that were illegal in the United States.
At age 15, I worked in a high volume restaurant and I continued to work there throughout the rest of high school. I worked through every non-management job and position in the restaurant up to head cook.
While in college in the 1980 s, I made vegetarian chili and took it to a chili cook-off. People loved the chili. My mother seemed to always be telling us the latest health kick or beneficial food or vitamin. I watched my mother quit smoking and drinking and give up drinking caffeinated products. I became interested in learning about healthy things but also was experiencing some addictions of my own. After 5 years of college I decided to work full time. I had number of part time jobs while in college. I ended up full time in another restaurant, this time it was upscale fine dining where everything was made from scratch. Once again, I worked my way up through every position and learned and memorized all their recipes. As a prep-cook early in my employment, they allowed me to make a soup, I made Oriental Vegetable soup. The soup was an instant hit and they sold 10 gallons, one bowl at a time, at lunch that day. They had me document my recipe and added it to their set of company recipes and would offer it a few times per month. Employees and customers all loved it.
By the mid to late 80 s my addiction to alcohol (and other things that also included food) became more than I could handle. I almost died 3 or 4 times in horrific, miraculous accidents. I decided to look into addressing my addictions. I found a non-traditional recovery group. I lived and worked at that time in a ?planned? city Columbia, MD that had forward looking institutions and individuals. There are no straight roads in Columbia and business signs are practically hidden. It is almost impossible for a newcomer to find a gas station. Columbia also has 200 miles of bike paths.
One day I showed up for a recovery group meeting and the counselor started telling us about food addictions and the relationship it has with our emotions. He invited us to try something new: go practically all raw. He asked us to eat only fruit in the morning, drink only grape juice, eat a big salad for lunch and dinner. He encouraged us to go visit a local natural market and buy only organic food. He basically told us we can eat our way out of our addictions. I became hooked and I wanted to know more. He further explained things like various food addictions such as wheat, corn, sugar, meat, dairy, and potatoes. He said we would not know what we were addicted to unless we got away from everything and then upon reintroduction we could discover the allergic symptoms associated with food addiction. The symptoms became masked when the allergen is always present. He explained to us the best to worse of whatever anyone wanted to know about. There is white bread, soft wheat bread, whole wheat bread, hard whole multi-grain bread, sprouted grain bread, manna bread. He would tell us what to try. I started buying Shiloh Farms 7 Grain Sprouted bread. He mentioned tap water, bottled water, filtered water, distilled water and spring water. He gave us a lot to think about. We all had to agree to eat this way for 6 weeks. Each day or week we would discuss what was happening to us. He also discussed emotions and communication. It was a full program but food was a big part of it. It used to take me 45 minutes to eat a big salad for dinner. I really started to connect with what goes in my mouth with my well-being. I used a tax refund in 1988 and bought a Champion juicer and a bicycle, and I started biking a lot.
I also began to buy and read books that were recommended like Sugar Blues and Killer Salt. I started spending my time researching diets and high nutrition foods. I read books like Smart Pills and Mind Food, Natural Healing (Soltanoff), Folk Medicine (Jarvis) and many diet books like The Zone Diet, The Alkalarian Diet and Sugar Busters. I started taking Gingko Biloba in 1992 because of its incredible antioxidant properties along with other supplements like ginseng.
In the early 1990 s, I went back to college, eventually left the restaurant, graduated with a computer programming degree and went to work in a corporation. Throughout the 90 s I was a software engineer and worked for various corporations and continued to read health and diet books as a hobby in the evenings and weekends. I got married. I continued to make vegetarian choices at least 4 days per week. My wife and I agreed not to buy meat in the grocery store. I always loved going to Natural Markets and looking at all the health foods, supplements and produce. We would buy organic food on sale and go to farmers market when available. I would often take big bags of veggies and eat lunch at my desk munching down loads of celery sticks. It became important to eat a good amount of vegetables. Over 50% of my diet became raw veggies. I grew veggies in the back yard of a townhouse. I had grape vines, 2 peach trees, and grew kale in a yard 25 feet wide and 20 feet long. Around 1997, I started practicing a diet close to the Zone Diet and Alkalarian diet. I started biking and running in the local parks and woods. I had put a few extra pounds on eating lunches out in the mid-90 s (when I wasn t practicing any particular diet and I had hit my high weight of 216). No matter how much biking I did the weight never seemed to leave, but I did get down to 208. In 1999, when I decided it was time to go all organic a great new big market opened near us and all the produce they sold was organic. I threw out all my conventional spices and everything in my kitchen and bought all organic. I decided that food had to be a very high priority and we should only eat the best we could.
In 2000, I decided to go all vegetarian from being about 60% previously. During the year 2000, I ate complete vegetarian (pastas, rice, potatoes) for the entire year. I didn t feel any better than I did on my previous diet. So in 2001, I decided to go straight vegan. I was vegan for the entire year and didn t feel that much better. I was still biking and my weight was still around 208, with my belly sticking out a little. In 2001, I also had to leave my corporate job. I believed there was something else I needed to be doing rather than climbing a fictitious corporate ladder, lying my way to the top. I left this job in May of 2001, and my wife became the supporter of our family (her and I).
One day in 2002, my mother came back from the Natural Market (we convinced her to eat organic also) and handed me a book called Nature s First Law, the Raw Food Diet. I thought,? ?a diet book , excellent I ll read it! The booked seemed slightly radical by ending each chapter with ?cooked food is poison . This made me start thinking about all the diet books I had read and what was in common between them all. It occurred to me that all books encourage people to eat more raw fruits and vegetables, and that fruits and veggies can be alkaline forming. It showed that alkaline food must be responsible for getting people healthier and helped them lose weight and detoxify. I decided in the summer of 2002, I would eat 80% raw and also do a cleanse. I read Sunfood Diet Success System as well as other books. I started learning how to prepare various raw food items. I bought goji berries and did a great deal of research into a whole range of food and supplement products. I found that I was forcing myself to eat cooked each day, that the 20% cooked became the focus. I decided in September 2002 to go 100% raw and it seemed easier than 80% raw. I began to ask my local natural market to carry certain products and to sell them to me by the case. I expected a case to be discounted. This quickly became a hassle for them and me. My wife suggested I start a business and start selling these amazing products I had discovered. So I did and I started buying things for myself and interested family members.
I decided at this point that most things in the natural market are not really healthy and wondered why we couldn t have a store where everything is actually healthy? In 2003 I started Natural Zing in a townhouse lower level. I created a website and started procuring the best products I could find. I had tractor trailers pulling up to a garage townhouse dropping off products. I did every job by myself for the first two years. I answered every phone call, helped every customer and packed every box. Every penny that Natural Zing earned went back into growing the business. I thoroughly enjoy helping people make healthy changes and improving the quality of their lives and achieving their goals.
?
During this time, I starting making all sorts of raw food concoctions. I used my knowledge of all the recipes I had learned up until then and started making incredible raw food. I would share this with customers and teach them to use the ingredients and products and make things themselves. I became an expert in pie and ice cream making.
Natural Zing continued to grow by word of mouth. I did not believe in or have time to do much marketing. Natural Zing has had a few different locations. In 2005 I started adding some employees to help. By 2006 I was able to give my wife a job and get her out of her corporate rat race. In 2007 I built my own warehouse with climate control and green technologies. My wife and I moved to a great property where I could grow many plants. The property we found already had lots of edible landscaping. We continue to develop our property and use it to teach people to grow their own food. We have put about 45 fruit trees and 30 fruits bushes in here. I installed a dome greenhouse for year-round growing (in Maryland).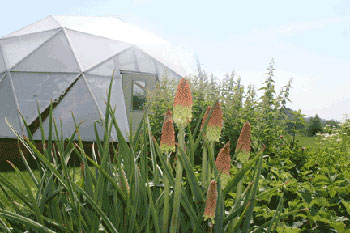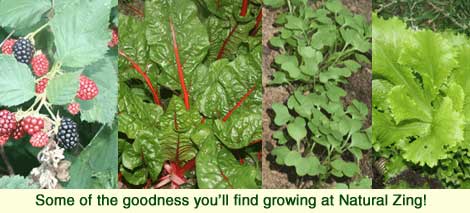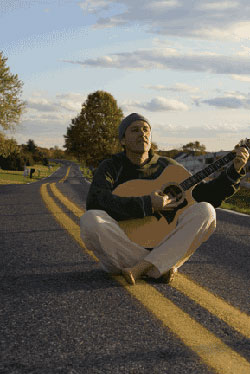 It has been a great journey and I have found where I belong, eating raw food. Now in 2009 the dream continues. More edibles will get planted this year. We just found and moved 24 black raspberries that we are going to trellis. We are working towards growing plenty of food to share with others. The greenhouse is currently exploding with greens. Natural Zing is doing well. We have great employees that can help customers with their questions. I currently focus on keeping operations running smoothly as well as many other things. We have great projects planned for the future.
I have also always been interested in everything green. I continue to incorporate green technology into my life and business from rain barrels or alternative energy sources to recycling. I know and hope others will find that our future depends on people eating a raw organic vegan diet. It is a diet of peace and prosperity with nature and each other. It is a diet that helps one find who they really are and what path they can walk. I found my path. I am here to serve.
??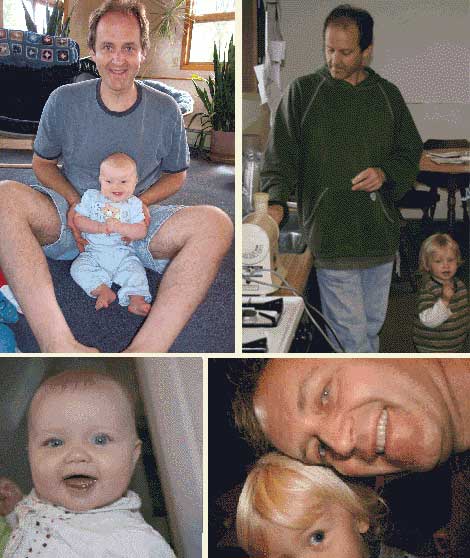 You can find out more about Jeff Rose by visiting the following links:
If you've got a raw food story to share here on the Pure Jeevan blog, please drop Wendi an email at WendiDee [at] PureJeevan.com. Thanks!
Original Comments
Below, we have included the original comments from this blog post. Additional comments may be made via Facebook, below.
On March 24, 2009, Errigal_lass wrote:
Beautiful Story! Love it........and thanks for being here for so many that are into the organic living food lifestyle!
On March 24, 2009, tinaintheraw wrote:
Love it Jeff! Great, inspiring story...I am so glad Natural Zing is successful, you guys are amazing! Thanks so much for sharing...

Hugs,
Tina
On March 24, 2009, Rebecca wrote:
Wow! Very inspiring! I added your store site to my favorites and plan to order from you soon. I want to support and live the raw organic vegan lifestyle and through example, help others to do the same.
On March 24, 2009, rubyvroom wrote:
There are a number of people that I want to share Jeff's story with. It's truly inspirational. Jeff, thank you for your transparency and for sharing your life's lessons. I knew I adored Jeff, but his full story makes me fully understand why I feel so drawn to him and to what he and Helen continue to create at Natural Zing.

Blessings
xoxox....Penni
On March 24, 2009, RawBin wrote:
WOW, Jeff,
I heard you tell your story once briefly while waiting for a speaker to arrive, but you hadn't told the whole story. I'm so glad you did. Thanks for sharing your amazing journey. I'm so glad you did. I'll be sharing this one with a few important people in my life.
Love you babe!
-Rawbin
On March 25, 2009, fatima lachporia wrote:
greetings Jeff to you and your beautiful family.
Very inspiring story.
The very best of luck and may you and your dear ones continue with this magnificent life style all the days of your life.
love peace and joy.
fatima
On March 25, 2009, Jeff Rose wrote:
Thank you everyone!
On March 25, 2009, Jeff Rose wrote:
The story could even be longer. I am going to post some statistics like weight loss and months raw and then observations like surviving holiday gatherings.
On March 25, 2009, Jeff Rose wrote:
Peace and blessings!
On March 25, 2009, RawBin wrote:
That sounds good. You've had quite an experience and I'm looking forward to hearing more about it. I'm glad that your path took you in this direction.
-Rawbin
On March 27, 2009, Moms Raw wrote:
Thank you for sharing your amazing story. Your transparency is appreciated and your story could change many lives. I feel blessed to have had the opportunity to work with you at RSF.

Blessings,

Angela
On April 1, 2009, wisdom goddess born wrote:
I've had the pleasure of meeting Jeff and his lovely wife. No kinder people exist. I'm so glad they are here in Maryland.