It turns out that planning a 40-day/40-night cross-country trip is a LOT of work! (Who knew ??!) Wendi and I seem to be spending every waking moment planning this thing, which may explain why we've missed a day or two's posts here on Pure Jeevan. But, we're gearing up for something absolutely amazing -- and it all starts next week!? So, if there is a quiet day or two this week, just keep in mind that the rawsome content is going to be absolutely insane here starting late next week and continuing through March into early April!
Today, we wanted to extend a huge thanks to Jeff and Helen Rose, owners of Natural Zing, for offering to sponsor the snack portion of Wendi and KDcat's trip. Jeff and Helen understand that, being a raw foodie, it can be a little tough to be on the road for such a long time. Sure, Wendi and KDcat will probably be snacking on a lot of fresh fruit, but it's also nice to have some packaged raw goodies as well while you're traveling. So, Wendi and KDcat will be loading up on some of their favorites -- botija olives, Love Force breads, Gopal's power wraps, some nut butters, some raw chocolates, and more. So, in thanking Natural Zing, we'll be running banners and so forth along with our content during Pure Jeevan's trip.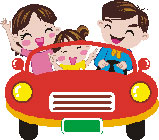 Traveling while raw can indeed be challenging. I know we've written about this before on the blog, so you may want to do a blog search for "traveling" if the topic interests you. It can be very easy to slip back into cooked foods and/or junk foods while you're on the road, so you really need to pay attention to careful planning if your goal is to stay raw while you travel. I know that a favorite travel food for me while I'm on the road is dates! Give me a big bag of medjool dates and maybe a bag of raw almonds, and I'm absolutely content to cover hundreds of miles at a stretch without dozing off at the wheel! (In truth, stuffing a date with a few almonds or a brazil nut rivals the best candy bar I've ever tasted.) LaraBars, Pure Bars, Lydia's Organics' bars -- all good traveling snacks as well.
Apples are another major travel food for me. I recall reading somewhere that an apple can wake you up better than a cup of coffee! (And, for me, that's absolutely true!)? Also good are pears, bananas, grapes, and any other fruit that can easily be consumed on the road. (Things like pineapple, cantaloupe, and honeydew are great, too, but you have to remember to prepare them before leaving.)
You know, much of the challenge to staying raw on the road is acknowledging the emotional attachment some of us have to "road food." I don't know about you but, for me, being on the road as a cooked foodie always meant that I kind of had freedom to really indulge. I can't really speak for Wendi here, but I know that the two of us shared certain traveling indulgences over the years. For example, we always shared a favorite brand of barbecued potato chips (called Middleswarth) that you could only get in central to northeast Pennsylvania. It would not be uncommon, years ago, for us to pick up a couple of their largest bags to snack on while driving. We would stop at restaurants quite often as well -- sometimes getting huge bags of Indian takeout that would last the whole trip.
I realize that these were unhealthy habits, but have to admit that those were often fun times in their own way. The "food = fun" thing is absolutely drilled into our consciousness from an early age. (What kid doesn't point longingly to those Golden Arches billboards along every highway on earth )?So, I think it's important when you want to stay raw on the road to consider this fun aspect. In terms of food, what raw foods could you bring that would be fun for you? And, realizing that fun is not limited to food, what other things could you do while traveling that would also be fun? Play road games, bring along your favorite music to sing along with, enjoy time to really talk with your family about anything and everything, take time to stop and enjoy the scenery (raw picnics are awesome!), take in an antique mall, take snapshots of interesting things you see, sketch, write in a journal, ride with all the windows down and feel the joyous wind whipping through the car!
What else can people do while traveling to make the experience more fun without resorting to pigging out on cooked junk food?
Original Comments
Below, we have included the original comments from this blog post. Additional comments may be made via Facebook, below.
On February 16, 2010, bitt wrote:
i really don't like driving much but when you travel on a clean raw diet, your body will not feel as gross as if you eat junky foods.

i am with you on the fruit and simple snacks. i like figs myself and raw crackers.

another thing i do on the road is to map out ahead of time all the health food stores or whole foods. a phone with google maps works too. then you can find healthy stuff wherever you are.

happy traveling!
On February 17, 2010, Vita wrote:
Books on tape or CD are great, you can get them from the library (and can usually be renewed a few times by phone).
On February 17, 2010, hihorosie wrote:
How awesome you have a snack sponsor! That'll certainly make things easier. And I love a simple snack of raisins and almonds but I'd enjoy some dates too. :)
On February 17, 2010, pwyll wrote:
One possibility to add a further challenge--is to seek and choose foods in the 100 mile diameter as one travels...the circle would move with you --one can anticipate the towns they plan to visit and go for 'local' foods along the way. This would be the Olympics version of traveling mean and clean!
On February 19, 2010, WendiDee wrote:
Yes! I remember long road trips and feeling tired, dehydrated, and having a tummy ache from eating travel or fast foods (vegan, of course, but still junky).

I really don't feel the need to snack that much in the car when we travel anymore, so it should be fine. I think I used to eat in the car to keep myself awake, but then the food would only lift me for so long before I was needing more to pick me back up again. Raw just doesn't do that. Yay!

Jim has been working on the grocery store stop list for the trip. Since I only eat organics, it makes it super important to stock up if we know there isnt' going to be a place for a long time for me to stop again.

It's exciting and also a bit scary all at the same time! We'll all see how it goes, though, as we'll be sharing everything online with all of you! :-)

*blows kisses*
On February 19, 2010, WendiDee wrote:
Yes! I forgot about books on tape! I'll add that to our list of things to get from the library! Thanks for the reminder!

XOXOXO
On February 19, 2010, WendiDee wrote:
We're super happy about the Natural Zing sponsorship. Natural Zing is our #1 favorite raw food supply source!

I'm guessing you, YS, and YS2 aren't able to make it to Portland? If not, we'll still be seeing each other soon...as I have a strong feeling Corvallis, OR, is going to be THE place for us! After all this driving, a trip up the coast to visit you in WA won't be a big deal! *giggles*

XOXOXO
On February 19, 2010, WendiDee wrote:
Well, I'm definitely shopping at any farmers markets selling organics along the trip! It's going to be a fantastic switch from what we can normally obtain here in Pittsburgh during the winter!

XOXOXO
On February 20, 2010, hihorosie wrote:
We were hoping we'd be able to come down but with work and such it's not going to work this time around. Corvallis eh? I've never been there...or at least, stopped there. But that would be cool to be pretty close. Fun times ahead I see! ;) Safe travels! Look forward to the adventure updates!
On February 22, 2010, WendiDee wrote:
Yes, fun times ahead! KDcat and I leave this evening...Night 1 of the 40 day/night trip! :-)

We'll definitely see all of you in the near future, as we're destined to be great friends. Sorry it didn't work this time, but I understand. We'll see you sometime soon!

*blows kisses*