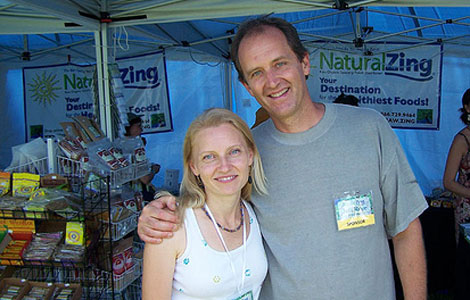 ... just a quick interruption of "Crazy Week" to do two things:
1. Congratulate Natural Zing on their 8th year in business!
2. To pass along that Natural Zing is offering a flat$5 shipping rate on all domestic online orders now through tomorrow @ noon!!
We just ordered some hemp protein powder (on sale) & chia seed (both great in smoothies).
If you're running low on any of your raw goodies, visit them today at http://tinyurl.com/NaturalZing to save $$ (and help support Pure Jeevan)!
Thanks, all! :-) See you tomorrow for the conclusion of "Crazy Week"!!